A la espera de nueva temporada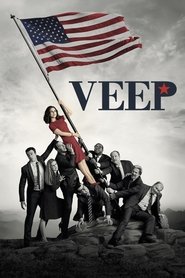 Veep
Veep Muy cerquita de la Casa Blanca, 'Veep' nos mete de lleno en la vida de Selina Meyer (Julia Louis-Dreyfus, la inolvidable Elaine Benes de 'Seinfeld'), una senadora que acepta el cargo de vicepresidenta de los EE UU sólo para descubrir que el puesto no es ni mucho menos lo que ella tenía en mente.
Firmada por Armando Iannucci y Simon Blackwell ('In the Loop' y 'The Thick of It'), se ambienta en Washington D.C. y cuenta además con Anna Chlumsky ('Mi chica'), que encarna a Anna, la jefa de gabinete de Selina; Tony Hale ('Arrested Development'), que hace de su mano derecha, y Sufe Bradshaw ('Star Trek'), su ayudante junto a Reid Scott ('Con C mayúscula'), Timothy C. Simons y Matt Walsh ('Resacón en Las Vegas').
'Veep', contracción en inglés de Vicepresidenta y con aires de 'Parks and Recreation', es la segunda comedia protagonizada por una mujer encargada por HBO esta temporada. La primera fue 'Girls', un 'Sexo en Nueva York' rejuvenecido protagonizado, dirigido y escrito por Lena Dunham ('Mildred Pierce') y producido por Judd Apatow ('Lío embarazoso', 'Virgen a los 40', 'Superfumados').